WHAT DO WE SUPPORT?
CSTI specializes in providing consulting services and customized training to professional firms for products such as Time Matters®, Timeslips, and office productivity applications. See our Services page for additional details on the specific services which we can offer.
TIME MATTERS

Time Matters® is the most widely used and most award-winning  Practice Management Software available today. It includes complete Calendar and Task Management, Matter/Project Management, Client Relations Management, Billing/Expense Control, Document Automation and Management, and Communications (e-mail, fax, and phone) Management functions.
Time Matters is a multi-person, multi-location system for organizations with needs beyond products like ACT!, GoldMine, GroupWise, Outlook, and entry-level practice management systems. It is designed for Legal, Accounting, Consulting, Engineering, Financial, Insurance, Service, and other time-critical information-intensive offices.
Select what suits your business needs best. Choose from the three series of Time Matters Software: Legal, Business or Accounting and 3 different Editions, Professional, Enterprise and World Editions, depending on what features your office needs and your remote access requirements.
BILLING MATTERS

 With Billing Matters™, one of Time Matters' most recent products, you can  generate bills and post payments in one easy step. You can use Billing Matters stand alone or in conjunction with Time Matters. In addition to the new billing functions, Billing Matters handles the 4 main record types of Time Matters – Events, ToDos, Contacts, and Matters; and it includes some of Time Matters most useful functions, such as Calendars and Events, Task Delegation, Client Relations Management, and Matter/Project Management.
Those requiring more advanced billing functions can use split, flat, consolidated, and allocated fees, plus trust accounting, budgeting, productivity reporting, and more. With unlimited codes, rates, clients, and timekeepers/billing staff your billing needs can now be completely handled within one program.
PC LAW

PCLaw offers a comprehensive collection of powerful, yet easy-to-use tools for time and expense tracking, billing and receivables, trust accounting and more in one integrated package, which can help keep your practice financially organized and healthy.
For more information, visit www.pclaw.com
TIMESLIPS

 More service professionals rely on Timeslips, the world's leader in time billing, for their time tracking and billing needs than any other time billing software. Why? Timeslips combines a powerful and complete feature set with an easy-to-use interface. The result is a single time and billing software program designed to capture more billable time while automating even the most sophisticated billing process.
ZOLA SUITE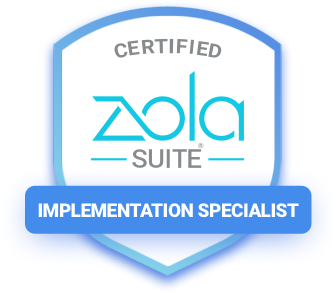 Zola Suite is a robust, cloud-based legal practice management solution that provides firms with best-in-class case management and complete billing, accounting and reporting tools in one, easy-to-use platform. With a complete suite of tools for the front and back offices, Zola eliminates information silos and delivers a single source of truth for data-driven firms.
Native features include:
Intelligent email management
Dynamic CRM for pre-retention management
Document management and automation
Task management
Secure client portal for efficient file exchange and client payments
Sophisticated timekeeping and billing
Trust and complete business accounting
CENTERBASE

Centerbase started with the same fundamental purpose that drives the company today: solving real problems. John Forbes, the CEO and Founder of Centerbase, started developing the software in 2003 as a solution for his own company. While managing Progression Technologies, a re-seller of engineer software, John recognized the need for a configurable data management platform that could meet the specific needs of any company.
With this concept in mind, Centerbase was created as a highly configurable, out-of-the box data management solution. Although Progression Technologies was successfully sold in 2014, Centerbase's unique adaptive capabilities made the software an ideal solution for several companies' data management needs. After years of development and refinement, Centerbase began catering to the legal sector, providing a cloud-based system for small-to-medium-sized law firms.
Today, Centerbase continues to deliver a powerful and flexible data management product. The team at Centerbase is deeply committed to helping law firms run their most successful practice possible, which is why Centerbase continues to improve and grow every day.
TABS 3/PRACTICE MASTER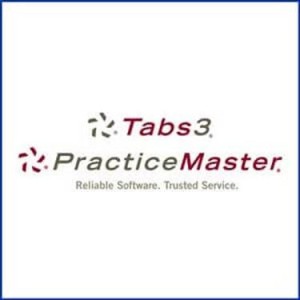 Tabs3 and PracticeMaster share clients, fees, costs, users, timekeepers, codes and security settings to save you tedious duplication of effort that you get when using billing and practice management software from different companies. Move between PracticeMaster to Tabs3 and back again with one click of your mouse.
Time that you record in PracticeMaster is easily converted to a fee record that is automatically recorded in Tabs3. While these products can be used separately, the tight integration offers a single solution to meet your firms practice management, billing and accounting needs.
TIMESOLV

TimeSolv helps lawyers increase their billable time and get paid faster. We are the most comprehensive, yet easy-to-use cloud legal billing and timekeeping software proven since 1999 with over $5.3 billion billed. Join thousands of legal professionals who trust TimeSolv.  Our web-based software can be used offline and online and is compatible with PCs, Macs, iPad and other tablets, as well as our free iPhone and Android app. You can also get paid faster using our integrating Client Portal with LawPay.
For more information, visit www.timesolv.com
CLIO
Clio is a revolutionary web-based suite of practice management tools that provides sole practitioners and small firms the flexibility to access their information on PCs, MACs, or mobile devices from anywhere. It eliminates the need for multiple specialized applications, while providing the key functions of each, including calendaring, time tracking, note taking, and trust accounting. It also includes retainer tracking/management, trust accounting logic, and fail-safe calendaring.
With its ease of use, security, and collaborative properties, Clio easily becomes the preferred choice over conventional practice management solutions.
For more information, visit www.goclio.com
COSMOLEX

CSTI helps lawyers get up to speed with cloud-based practice management, billing, and accounting solutions that keep your law firm at your fingertips — in one mobile solution. For a truly intuitive, all-in-one experience that includes all of your firm's needs try CosmoLex. CosmoLex is the only cloud-based law practice management software that integrates time tracking, billing, trust (IOLTA) accounting, calendaring, task & document management. Time is money, and cloud-based services let attorneys get back to practicing law and spend less time worrying about their office. CosmoLex is our preferred single-point solution that handles it all — in one simple login. As a CosmoLex Certified Consultant, we'll get you up and running quickly.